Situated on a steep slope overlooking Skaha Lake in Kaleden, BC, Canada, the Lefebvre-Smyth Residence comes with a minimized footprint to take care of the inspiration from being too difficult. In order to maximise the sq. footage, CEI Architecture designed a much bigger second flooring that cantilevers over the sharply inclined property.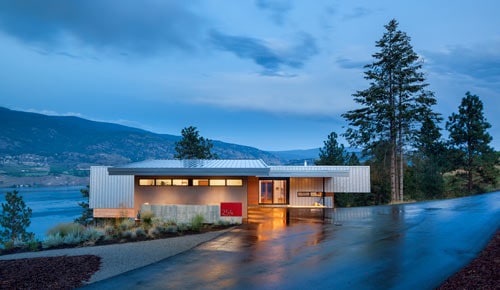 Check out the views of the lake underneath!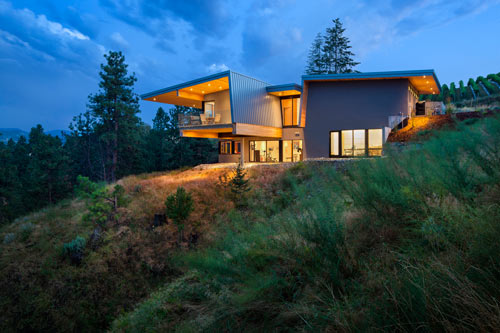 The S,000 sq ft house accommodates a slew of sustainable choices like storm water administration, water surroundings pleasant landscaping, and use of regional provides.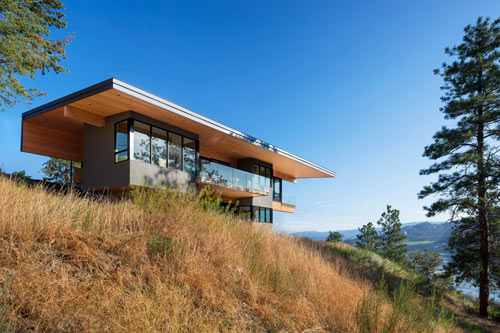 The fashionable development comes with a sloped roof that principally defines the overall design of the home. The slope angles proper right down to the south to help block the blistering summer season photo voltaic from overheating the dwelling space. That slope is matched over the other facet of the house making it cohesive.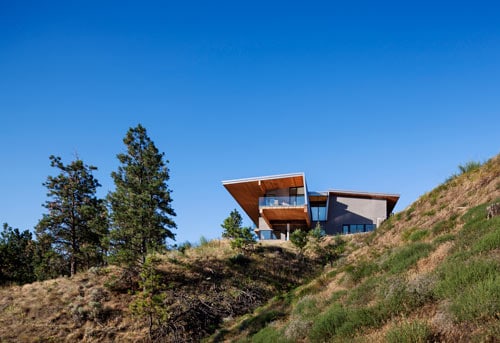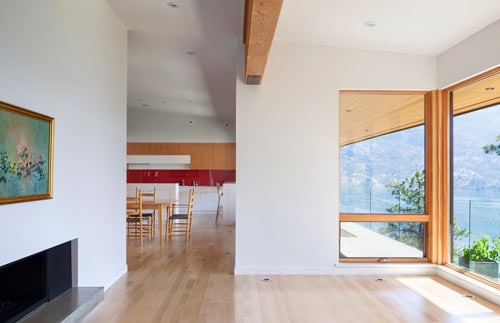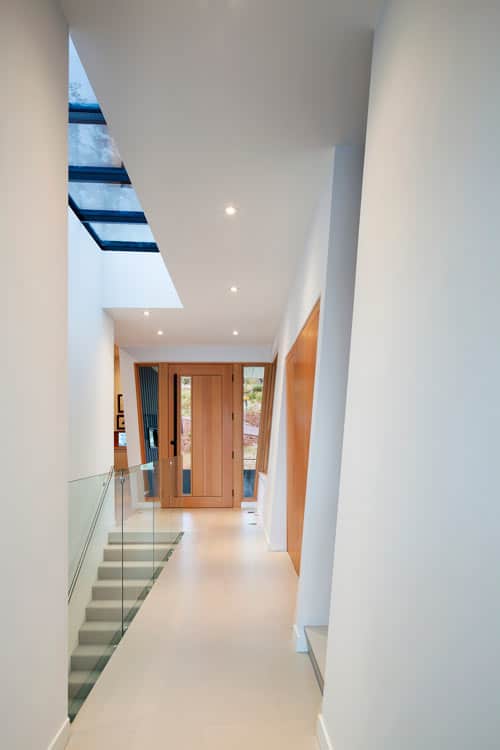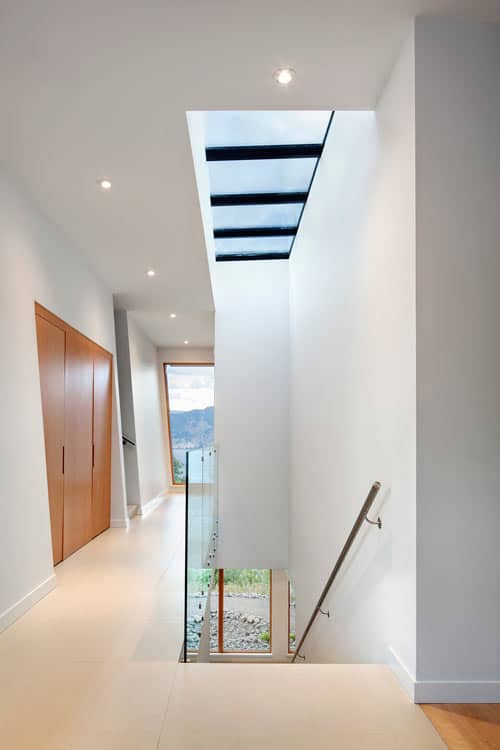 Photos by Ed White.
[via ArchDaily]